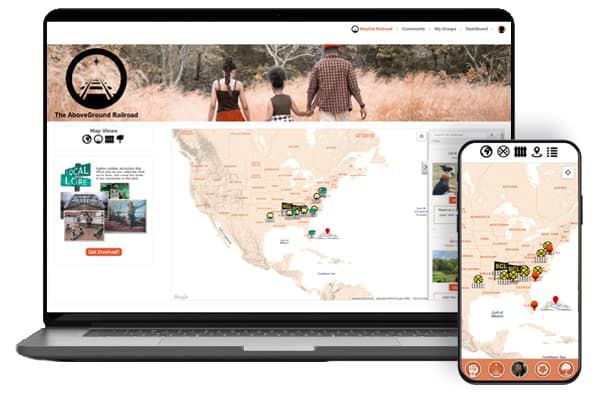 The AboveGround Railroad
SouthEast Line is Here!
Feel at Home...
Everywhere you go. Experience the joy and empowerment of travel camping on Black-owned lands throughout the United States. Join a community dedicated to connecting Black people to safe and affirming outdoor spaces and experiences. 
MEMBERSHIP IS OPEN NOW! We're committed to building a real community that centers Black people, our experience, and our right to belong. Anyone who feels aligned with our mission is welcome to join and connect with other community-minded people who are committed to actively building meaningful and mutually beneficial relationships with each other and the land.