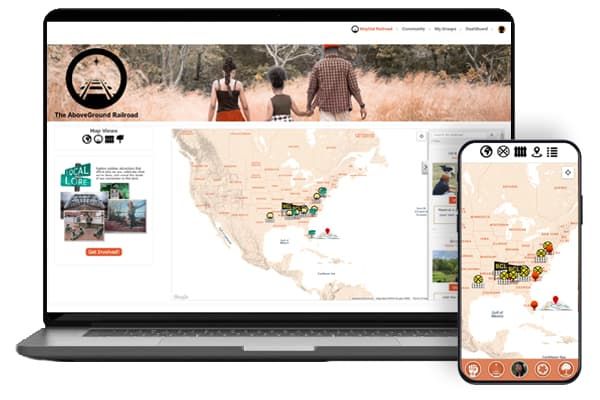 The AboveGround Railroad
SouthEast Line is Here!
Feel at Home...
Everywhere you go. Experience the joy and empowerment of travel camping on Black-owned lands throughout the United States. Join a community dedicated to connecting Black people to safe and affirming outdoor spaces and experiences. 
MEMBERSHIP IS OPEN NOW! We're committed to building a real community that centers Black people, our experience, and our right to belong. Anyone who feels aligned with our mission is welcome to join and connect with other community-minded people who are committed to actively building meaningful and mutually beneficial relationships with each other and the land.   
Already a member? Log in
Aboveground Railroad Camping Hits Different!
After a year of traveling and community-building, we recently hosted our first Community CampOut! Kidogo Farms in Georgetown, SC was the first place that we visited when we set out to build the Aboveground Railroad. It truly felt like returning home!
Subscribe to our Youtube Channel to see more inspiring and affirming content!